Grand Rapids Public Schools; Grand Rapids, Mich.
By Meryl Herr
Guest writer
This year as winter lingered, quickly freezing any sign of spring, my passion for investing in our neighborhood public school grew cold. My hope, my idealism, my energy wore thin. Â 
When the cracks in my perseverance began to show, doubt seeped in and a familiar idea took root: "Do what's best for your child, what's best for your family.� Was this low-performing, under-resourced public school the best choice for my child?
After all, the transition to Kindergarten had been (and still is) abnormally hard. The class sizes were larger than anticipated, the amount of adult support, less.
I have wrestled with the "do what's best for your child� idea for six years. When we first moved to Grand Rapids, Michigan, neighbors told us not to send our child to the neighborhood elementary school. Test scores were low. Students were out-of-control. If we could not afford private school, school choice would allow us the freedom to send our child to a charter school or another district. Underneath all the advice, a subtle message: "Do what's best for your child, for your family.�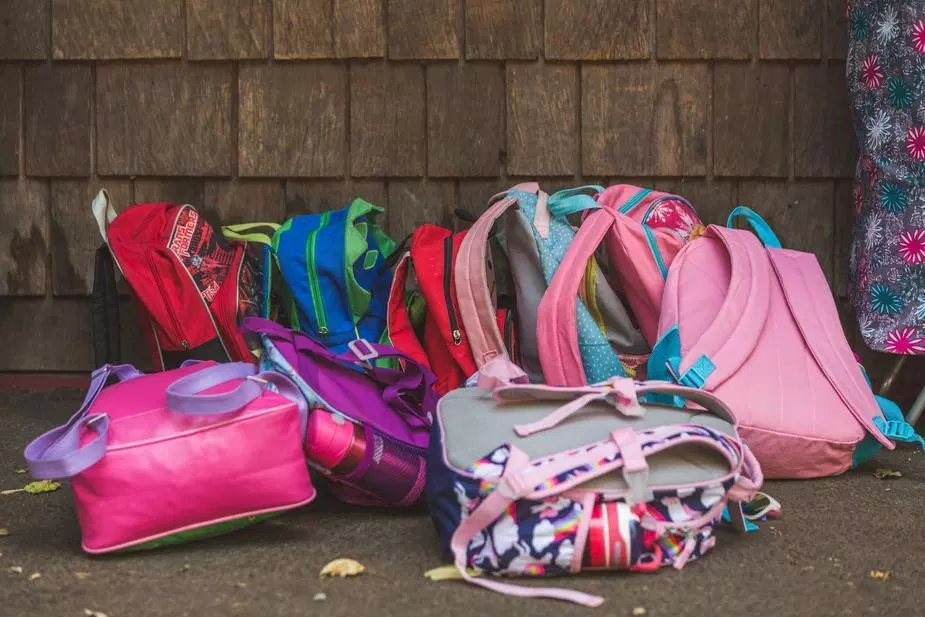 That message irks me because it can elevate the needs of the individual (and the nuclear family) above the needs of the community. When a critical mass of middle-class families do what's "best� for their children and send them to private and charter schools, their neighborhood schools and the children in them can suffer as a result.
In a Gospel Coalition article titled "School Choice: Deciding What's Best for Your Family,� Melissa Kruger reminds Christian parents of our responsibility to teach our children what it means to love and follow God. Kruger also encourages families to seek the Lord's guidance about which school choice is best for their families. However, if we want to bring the "what's best…� message in line with the gospel, then what's best for my child and family has to be faithful obedience to God's call, no matter the costs.
It appears we Christians have a double standard when it comes to calling. If God calls a family to move to Italy to plant churches or to Uganda to run a clinic, we seldom pester the parents, "Is that what's best for your children and family?� Yet we have no problem telling one another "do what's best for your child� when it comes to school choice. Why isn't calling part of that conversation?
Consider Abraham. God called him to leave his country, people, and his father's household for a new place. Abraham did not bargain with God: "We are already established in Harran. Plus, Sarah and I hope to start a family, and it would be nice to live close to the grandparents.� Instead, Abraham led his household in following God's call because he believed God would use his family to bless the world. Nor did Abraham balk when God told him to sacrifice his only son, Isaac. The writer of Hebrews describes Abraham as someone "who had embraced the promises [of God]� and therefore willingly offered his son (11:17). Abraham's faith in God gave him confidence and assurance to be obedient to God's call.   
We may not know precisely what God calls our families to do. But, in the absence of absolute clarity about our callings, we know with certainty that God calls us to love him and love our neighbors. God's words to his people exiled in Babylon add specificity to this general calling: "Build houses and settle down; plant gardens and eat what they produce…. Also, seek the peace and prosperity of the city to which I have carried you into exile. Pray to the LORD for it, because if it prospers, you too will prosper� (Jer 29: 5, 7).
American Christians have not been carried into exile, but we are a scattered people of God—dispersed throughout the earth to be witnesses of the power of God demonstrated in the life, death, and resurrection of Jesus Christ. For my family, being witnesses to the power of God and "seeking the peace and prosperity of the city� means jumping into the wake of educational inequity that school choice and a long history of racial injustice have wrought on our neighborhood public schools.
Every time we talk about another schooling option, my husband and I come to the same conclusion. God has called us to our neighborhood school. The year has been full of frustration, but it has not been without its joys. As to the costs, I'm trying not to count them. Instead, I am counting on God who is at work in me, in my child, and in our neighborhood school.  
***
Meryl Herr, Ph.D. lives with her family in Grand Rapids, Michigan. She writes and conducts social research about calling and faith-work integration. Follow her on Twitter (@meryl_herr) and her personal site, merylherr.com.
READ MORE: Read Erin & her guests' posts in the Passing Notes series HERE.